[Free Shipping Year End Sale]
I created these free shipping sale banners for Cryptozoic's end of the year promotion. Besides having a Christmas theme, the focus was mainly on Rick and Morty products. As Rick and Morty products are the highest in demand, we often created additional promotions just for them. These ads were used for Facebook, Instagram and Twitter.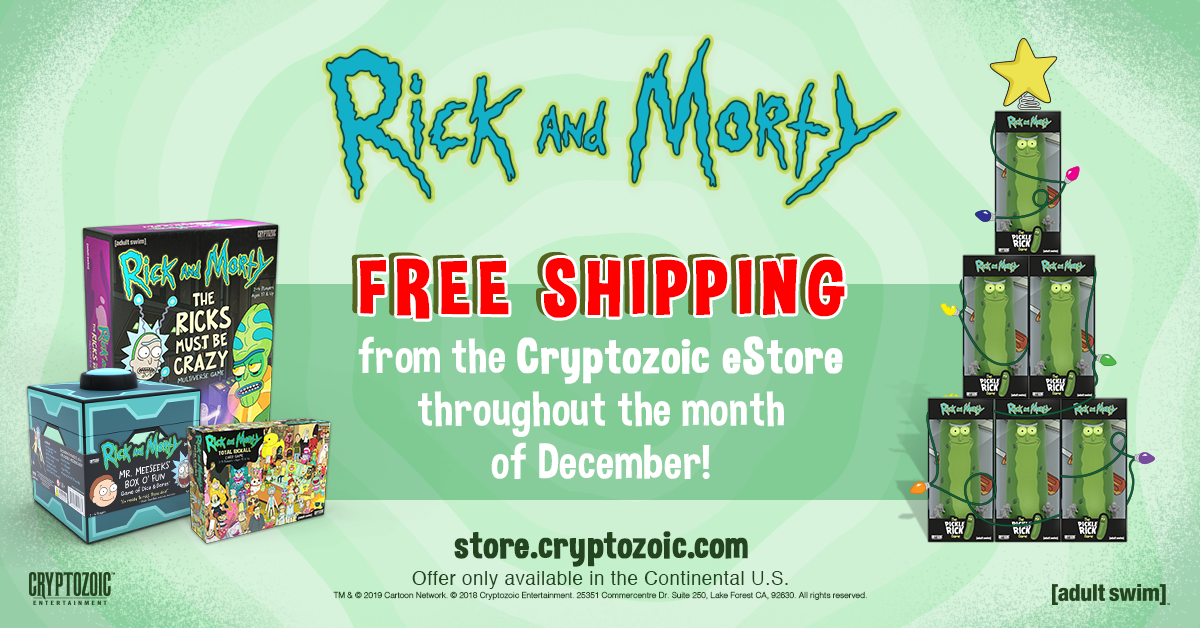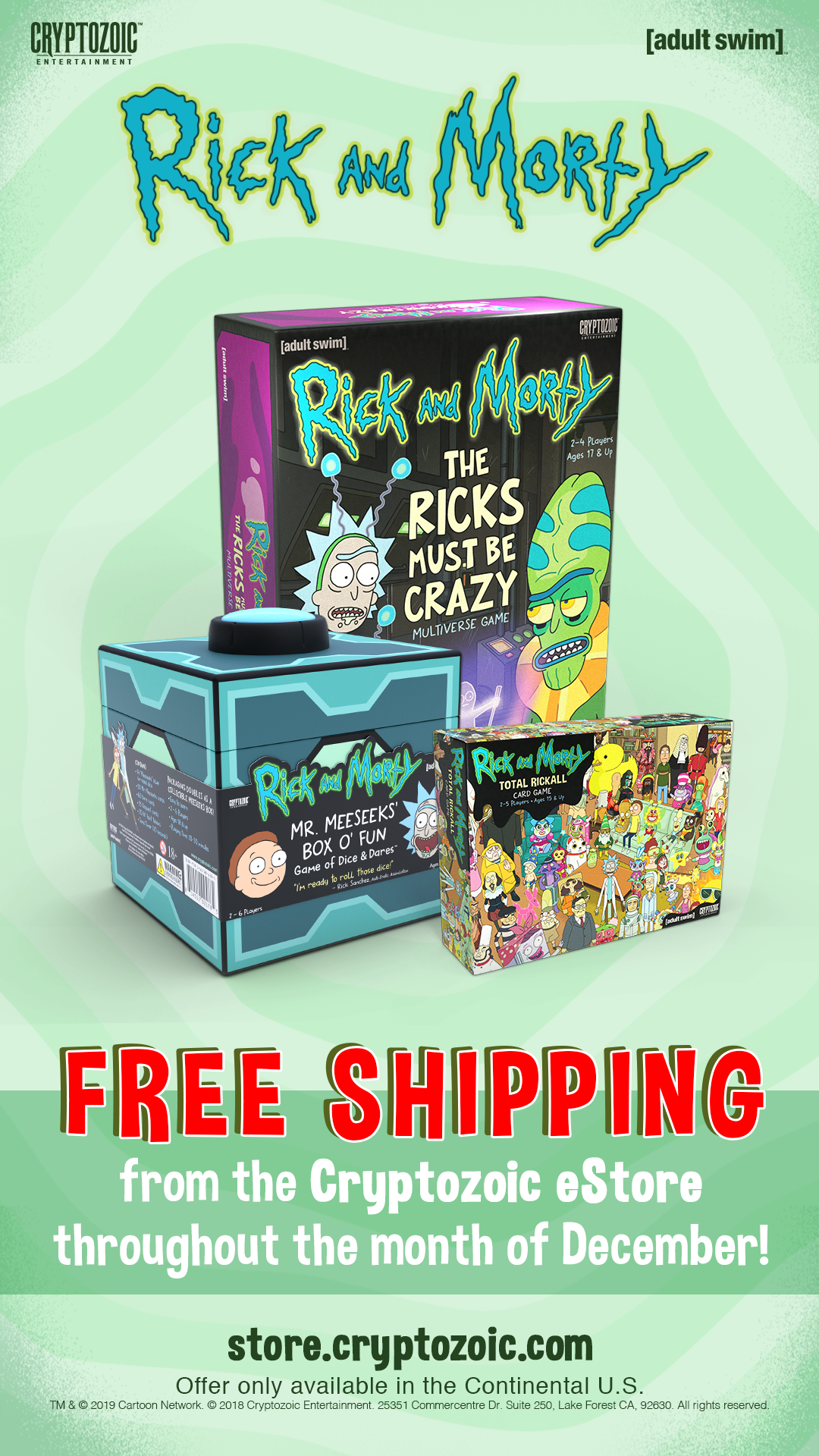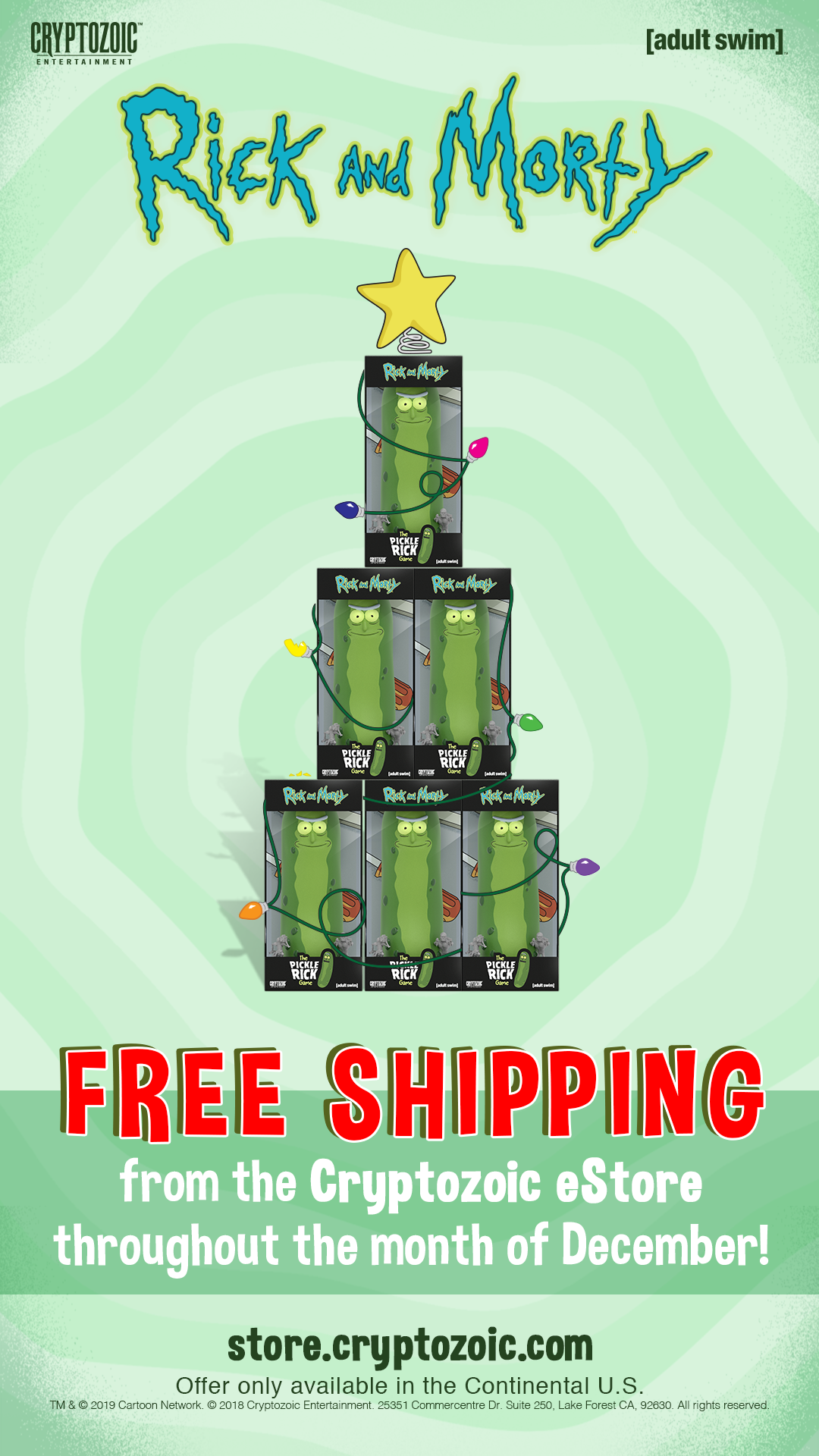 Cryptozoic entertainment banners
[Free Shipping Sale Promotion]
When generating advertisements for web, I like to research and review what the AAA companies do to make their banners pop. I keep the setting/background simplistic and allow the text to do the talking. With such colorful products, I'm cautious not to design and advertisement that might compete with the main focus.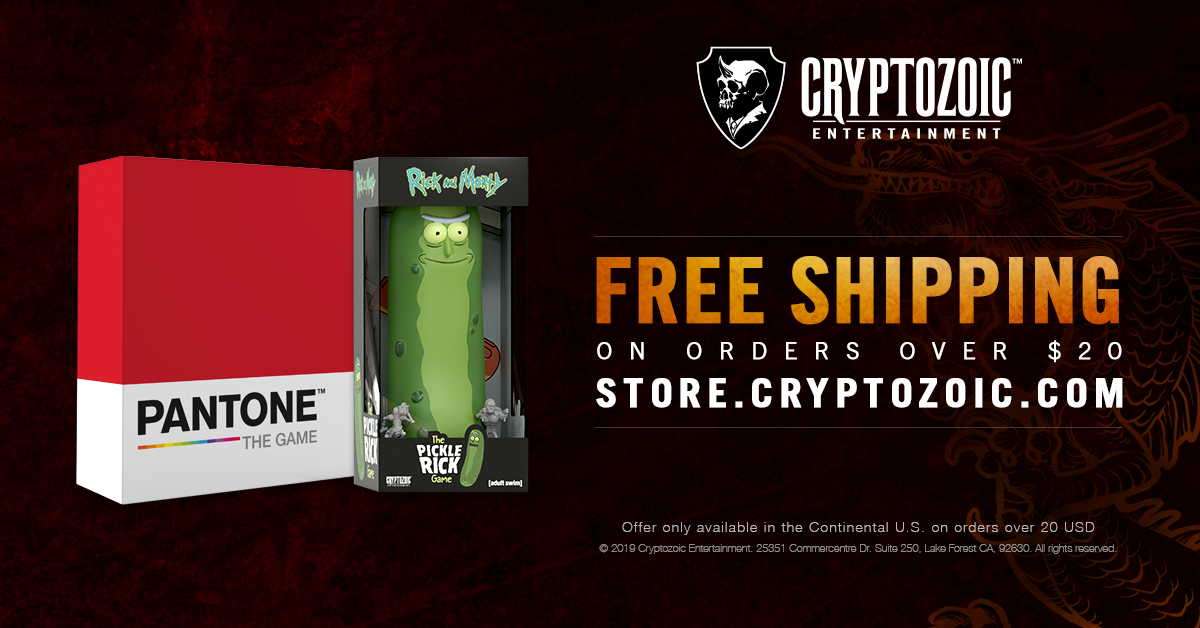 look who's purging now banners
After finishing the design for the Rick and Morty Look Who's Purging Now Card Game I was able to start generating the necessary digital banners to promote the title. These banners are all laid out in Photoshop as dartboards to allow quick and efficient designing. These banners were used for the Cryptozoic e-store, Facebook, Twitter and Instagram.