Wonder Woman figure preview
[Wonder Woman Princess of Themyscria Figure Advertisement]
For the 2019 January issue of Previews, I designed this advertisement for the 12 inch resin figure of Wonder Woman, heavily influenced by the Venus de Milo. With only 3D renders to work from, I created a thematically appropriate setting for the figure that highlighted the best features of the product. This advertisement served as a stepping off point for the packaging design to follow.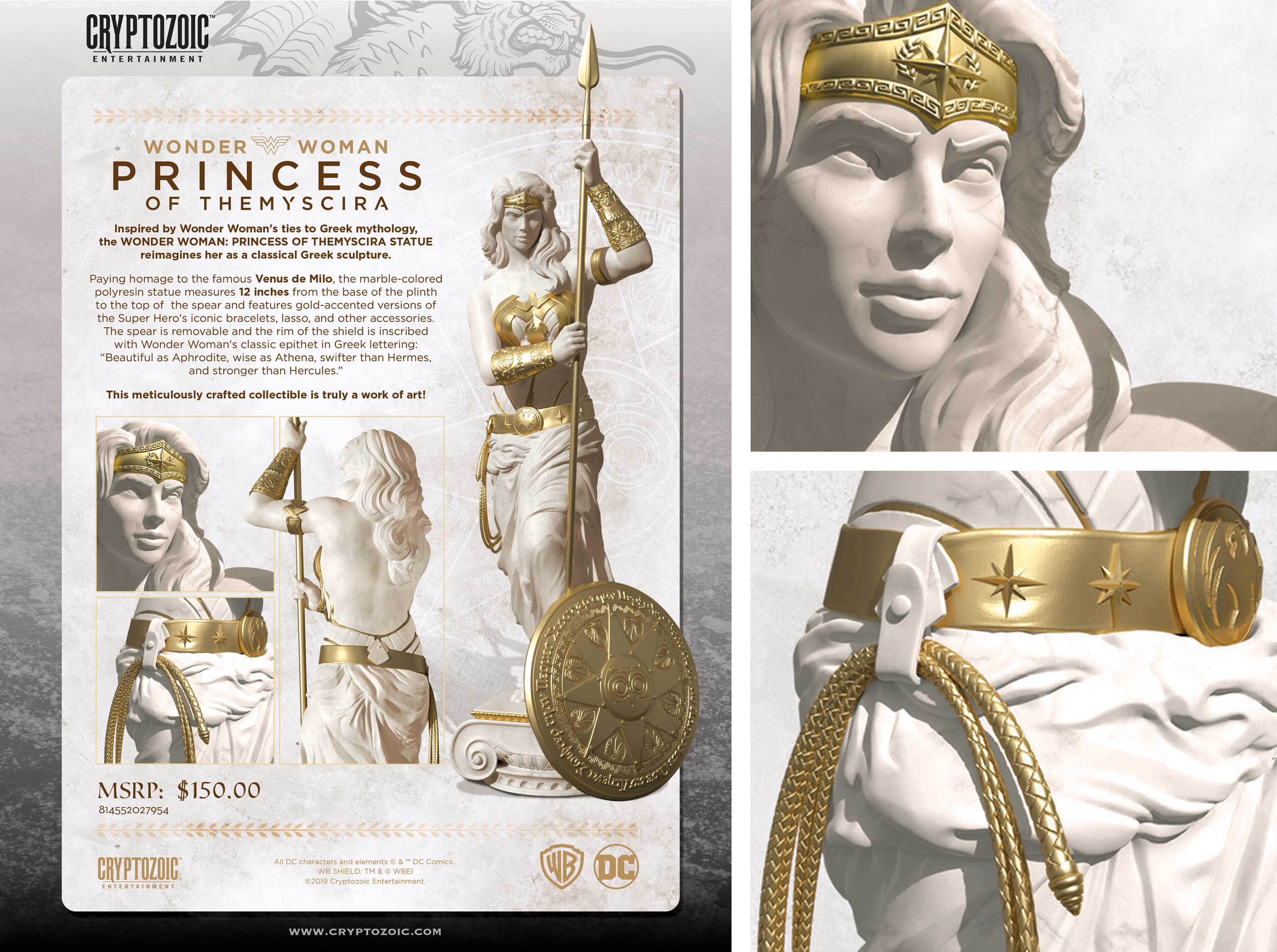 Steven Universe trading cards preview
[Diamond Previews Advertisement for Steven Universe Trading Cards]
Alongside working on vinyl collectibles at Cryptozoic, I also worked on many trading card sets. For the announcement of Cryptozoic's newest trading card set, Steven Universe, I designed this advertisement following Cartoon Network's style guide. I created the 3D image used in the ad to showcase the custom die-cut hobby box, foil packs and chase cards featuring scratch & sniff and autographed cards.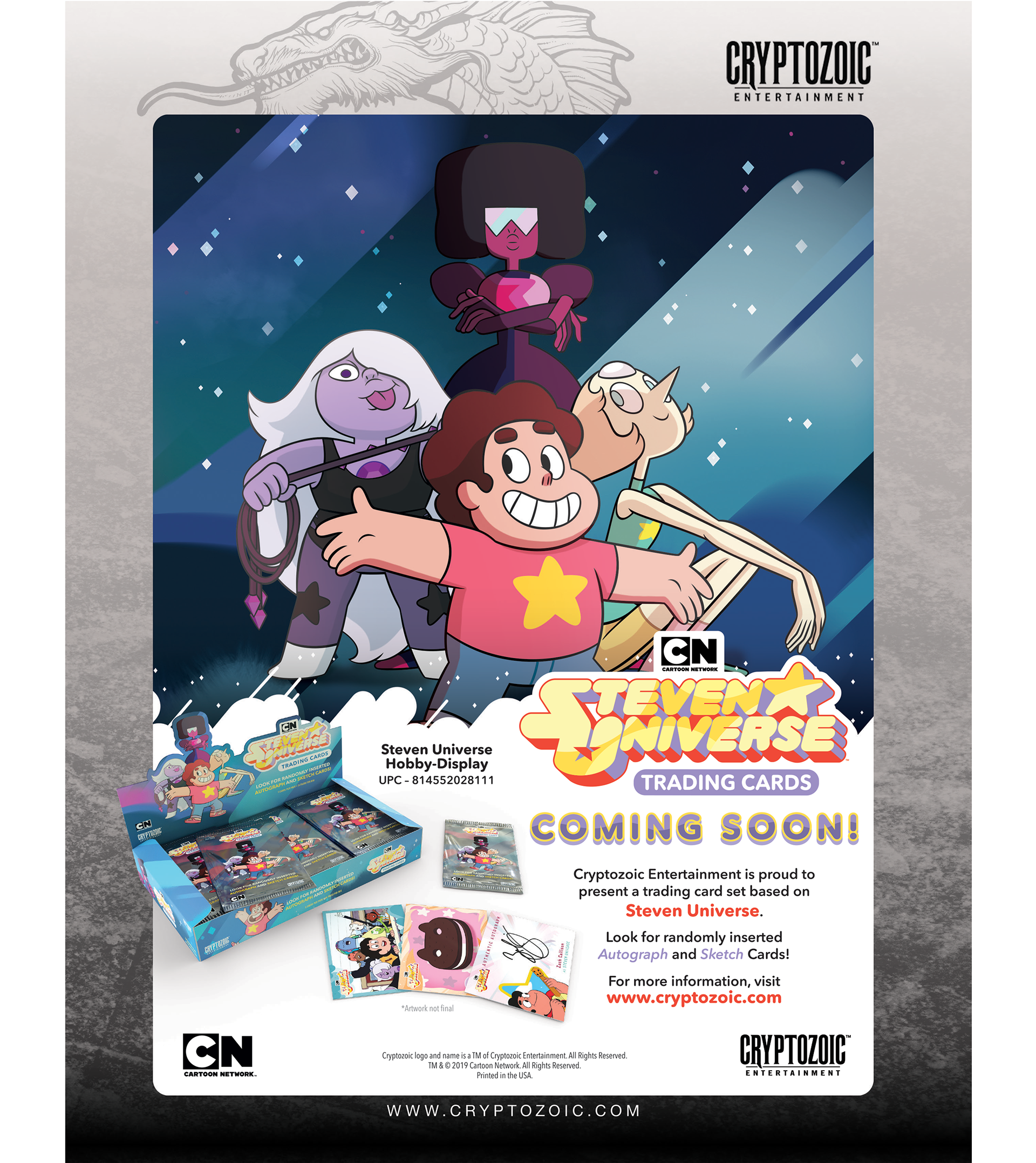 [Cryptozoic Entertainment Branding]
I designed many exclusive stickers at Cryptozoic, but the sticker featured below is by far my favorite. With this sticker I was able to unify the branding of Cryptozoic's collectibles, creating a distinct brand identity for all collectibles going forward allowing collectors to easily trace back the work to their favorite supplier.
I had the pleasure of designing the 2016 holiday card for NIS America. I chose a retro 8-bit theme and combined it with the traditional Christmas sweater design. The pattern was made from scratch using Illustrator and all things Prinny related. I would love to see this made into an actual Christmas sweater!

[Custom Designed Wedding Invites]
For a family friend, I designed every print item for thier special day from the invitations to the hanging signs to the favors, and much more. I worked closely with the bride, delivering every request and tiny detail she wanted. The final touch was the addition of the ribbon and beads to each invite that I hand glued myself.