For the 2018 remastered release of NIS America's flagship title, Disgaea 1 Complete, I planned and executed the design and creation of two sets of Prinny coasters. I designed the coasters, communicated with the vendor and finalized the packaging down to the final production. 
The first set of 3 coasters, Prinny Radicals Set, were released as merchandise at Anime Expo, July 2018. The second set of 3 coasters, Orthodox Prinny Set, were then released with the limited edition set of Disgaea 1 Complete, thus creating a desire to collect the whole set!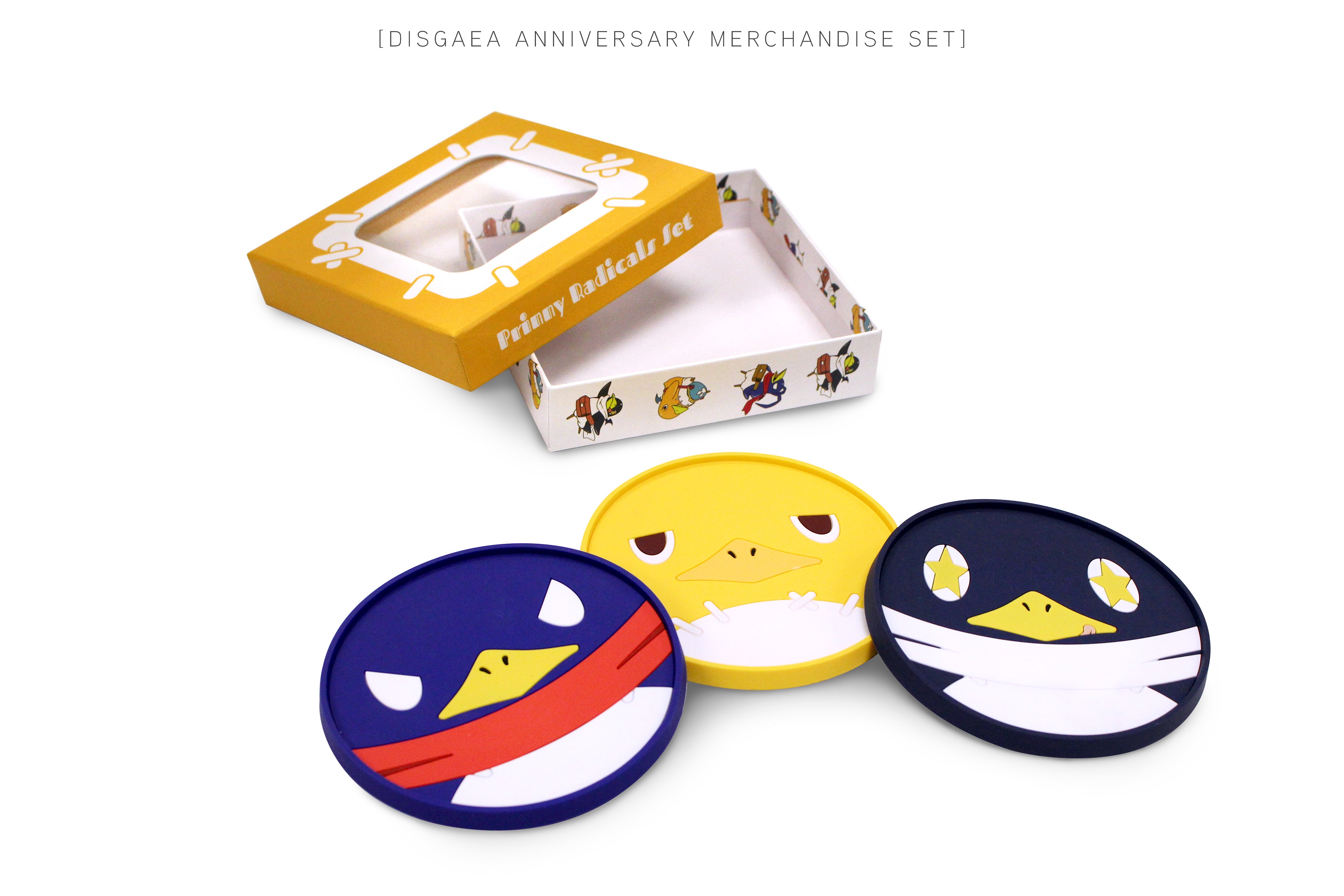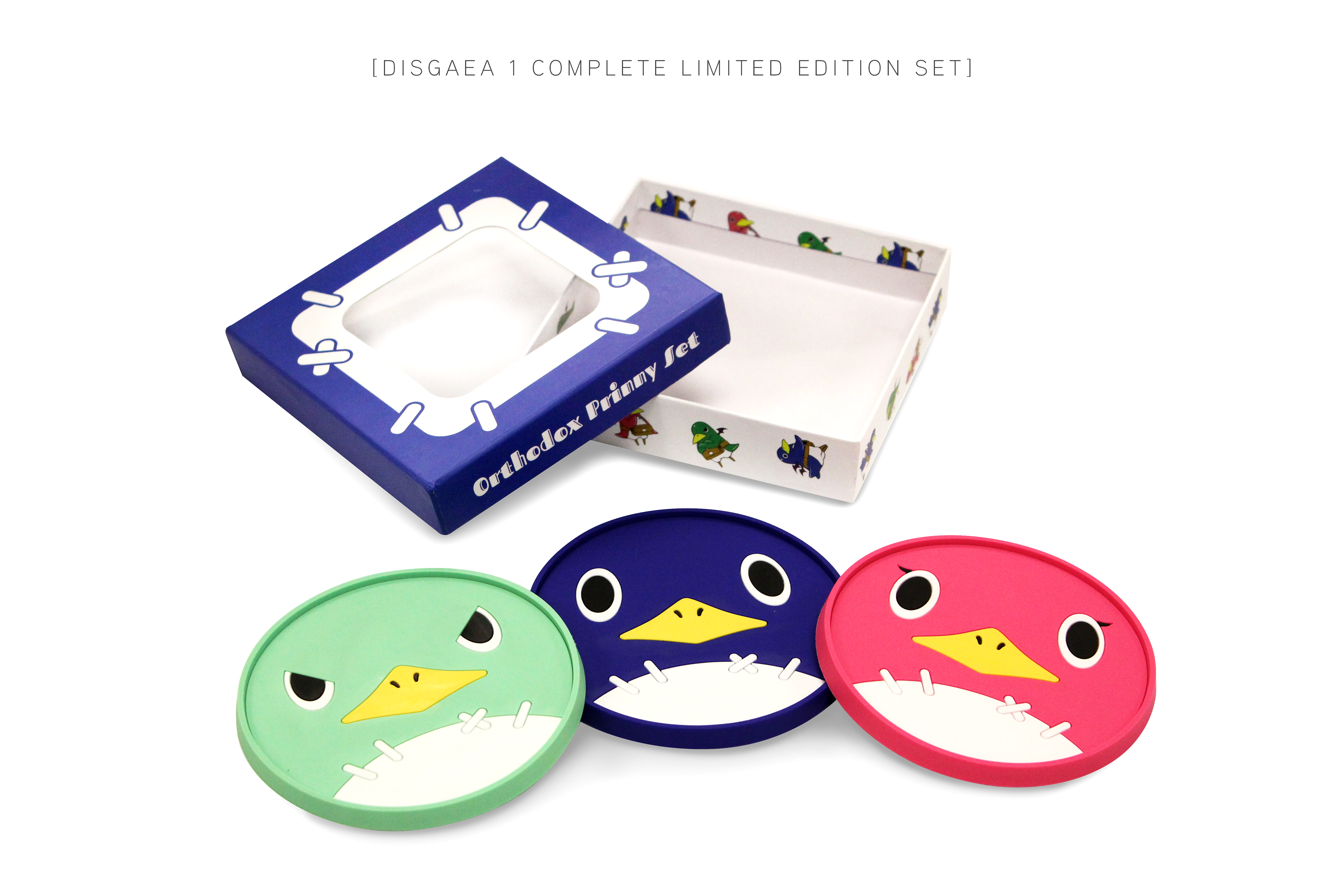 [Disgaea Anniversary Merchandise]
In 2018, NIS America celebrated the 15th Anniversary of their flagship title; Disgaea. For this celebration, I planned and executed the design of several anniversary items to sell at the 2018 Anime Expo. Of them, my favorite item was the 15th Anniversary flat-brimmed hat featuring an exclusive anniversary sticker on the brim.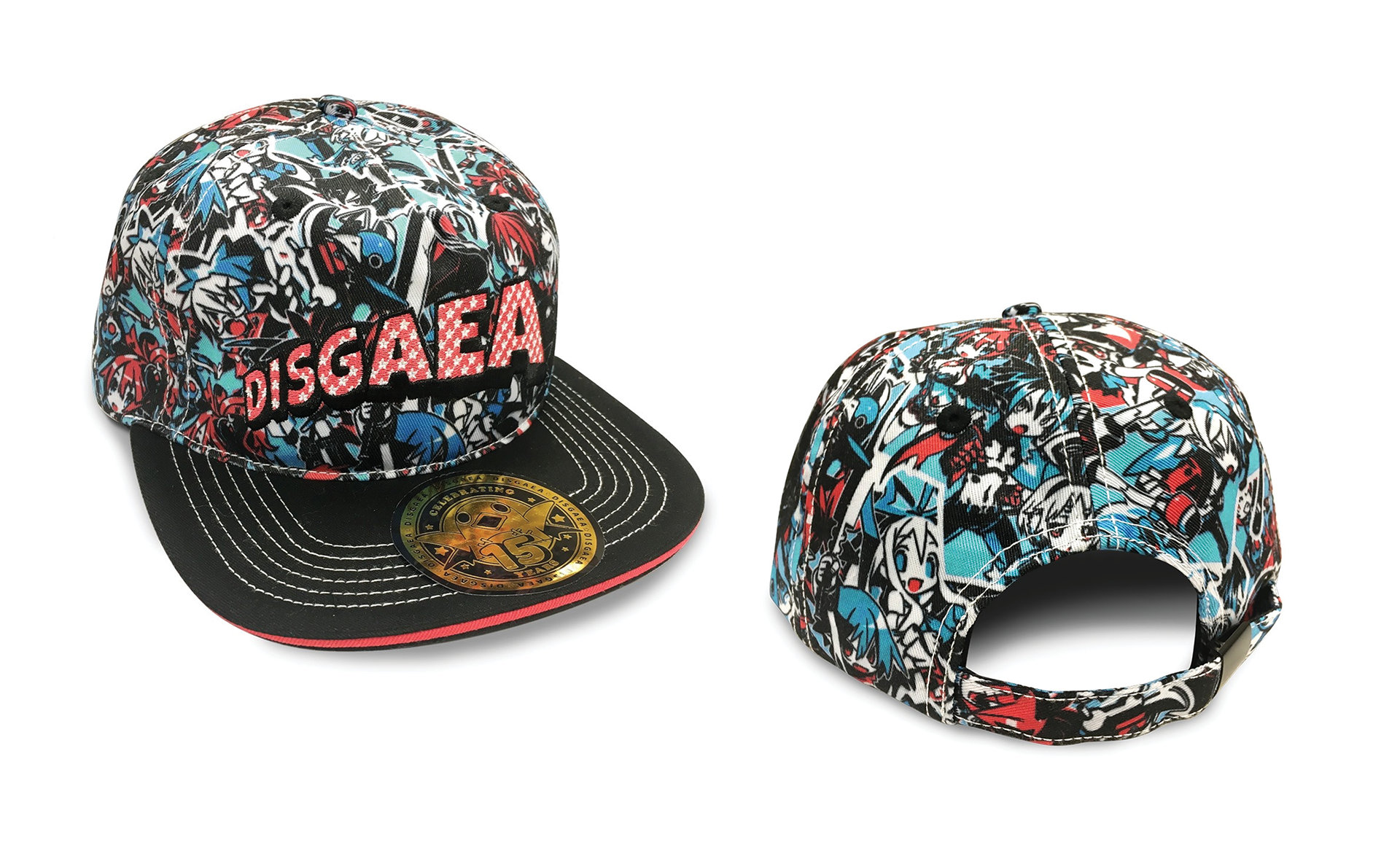 [Blue Feather Rubber Keychain]
While at NIS America, we often partnered with other Japanese publishers to create a limited edition set to accompany their video game release. I had the opportunity to work on one of my favorite childhood games; Harvest Moon. While planning the limited edition, I suggested to make one of the game's most consistently reoccurring and iconic items; the blue feather. I drew up the design and worked with the vendor to make the feather look as realistic as possible creating high and low points in the feather's details.